Home
Wayne County welcomes you to Pennsylvania's Northeast! Our corner of the state is a region
of all seasons, filled with natural beauty, culture and historical sites.
Whether you are planning to visit our area for a short time, or relocating, we are confident that
our business community will make your time here productive and pleasant.
The Wayne County Chamber of Commerce is dedicated to seeing our community prosper, whether through helping
our member businesses succeed; fostering new business development; providing educational opportunities that help
to groom future leaders; or simply organizing events that bring people together.
We ensure a trip to Wayne County will be an enjoyable and fulfilling experience.
It is "Your Place to Be."
Tri Chamber Business Card Exchange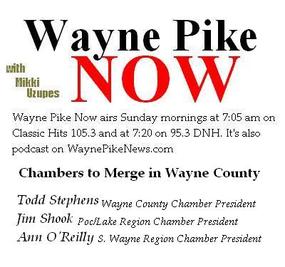 history, community events, places to shop, stay, visit & worship
places providing services, and important telephone numbers.
View Wayne County Interactive Map
Click Here for the Wayne County

Community Profile & Business Directory
Click
here
for benefit information for Chamber members